An interior space isn't complete without elements of accents, whether it's with a lounge chair, textile, paint, or coffee table. Bringing in accents into an interior space is all about creating contrast and depth within the space for a full and lush interior atmosphere. And at the same time, having smooth transitions and a harmonious vibe as possible. It's easy to go overboard or not enough, it's about finding the perfect balance. Every interior space requires a different approach, depending on your style and preferred aesthetics. Here are 5 tips to successfully welcome accents into your interior space for a complete look!
1. Consider atmosphere with color schemes
It's important to first decide what kind of atmosphere you are trying to achieve in an interior space, if a formal setting is what suits your needs, consider choosing complementary colors (colors across from each other on the color wheel), such as purple and yellow, orange and blue, and so forth. For a more casual atmosphere, consider analogous colors (colors next to each other on the color wheel) for a more relaxed and comfortable atmosphere.
Photo courtesy of Helpful Homeowner Hints
Get the look here: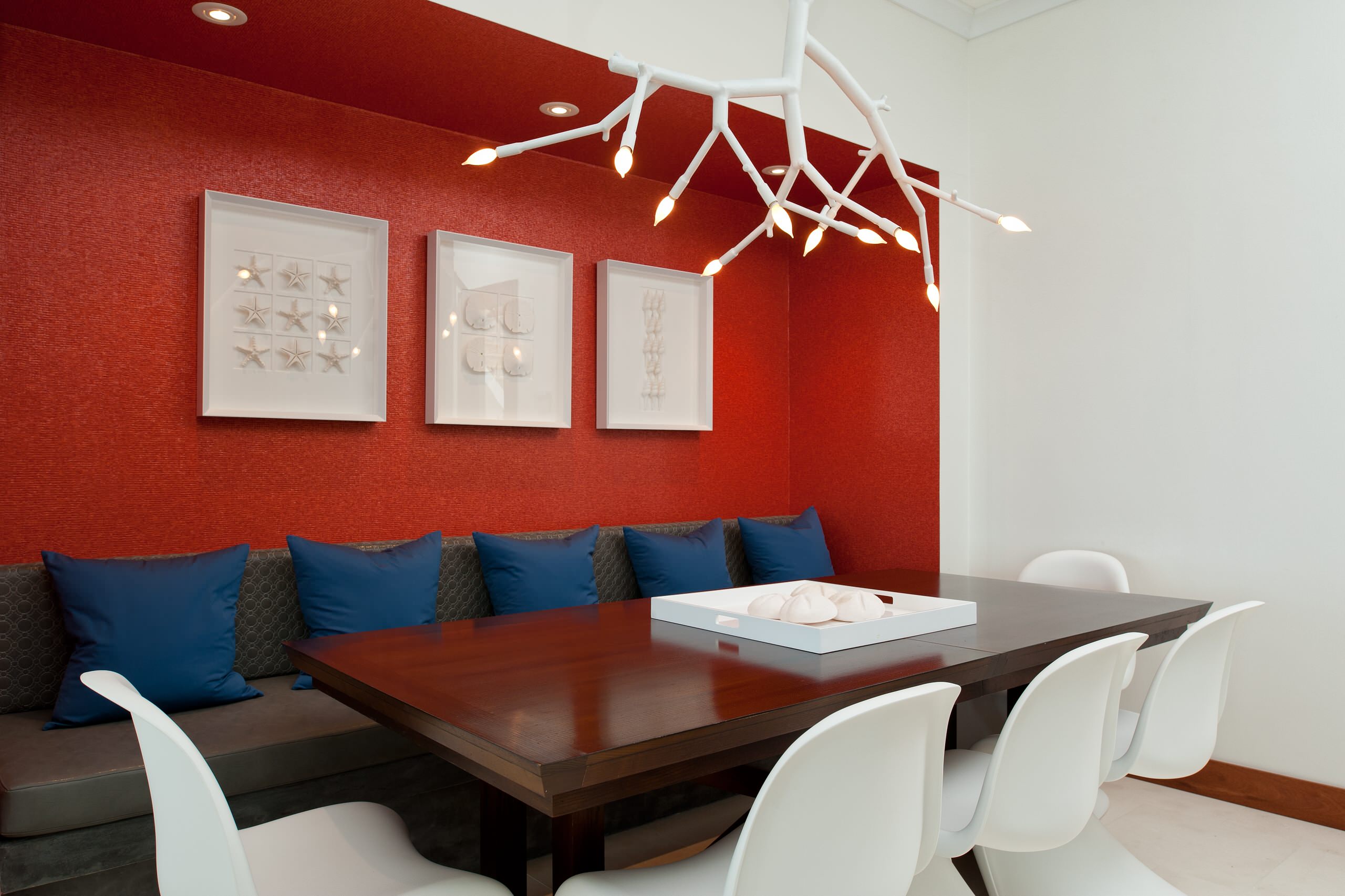 Photo courtesy of Museum-Design
Get the look here:
2. Choose one of the two for your approach to accents
Accents main purpose is to create depth in every sense of the word. It's about making a statement, a bold one at that. There is more than one right way to approach such a situation. If you're the type to take risks, big and bold is probably for you, it's more obvious in terms of welcoming accents into your interior space. But if you're looking for a more minimal and neutral approach, consider decor and accessories to be your accent pieces in your interior space. Both work wonders in different ways!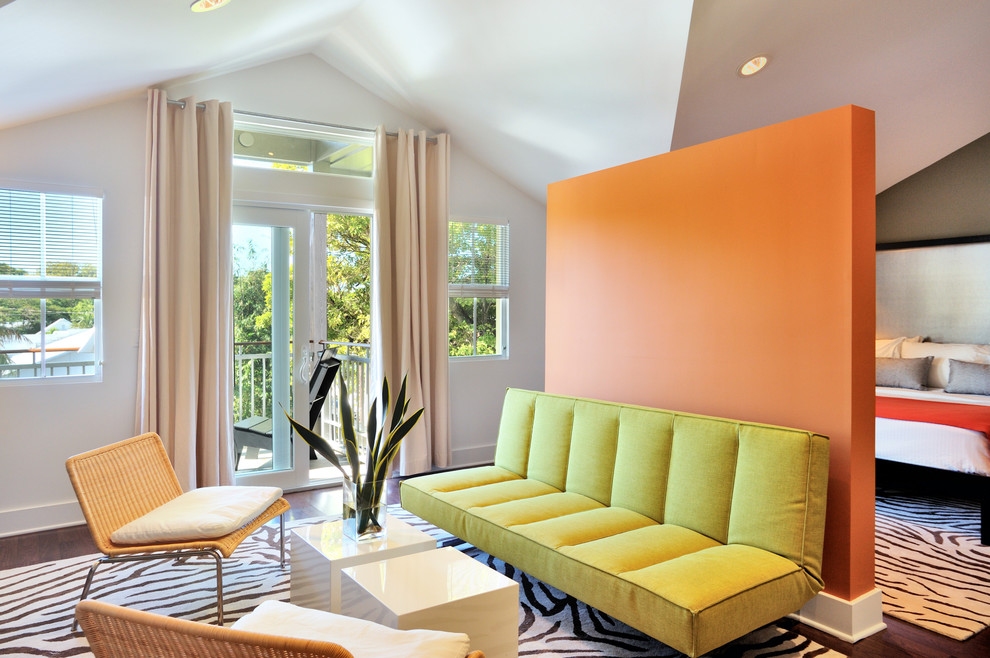 Photo courtesy of Shop Room Ideas.com
Get the look here:
Photo courtesy of T.D.C
Get the look here:
3. Black is almost essential when 'accenting' an interior space
Usually when we think of accents, we automatically think of patterns and bright colors, anything unique really. But we tend to forget how to make them stand out, because just displaying and/or placing it in the interior space won't do it justice. Consider a black background or merely surround it to highlight and enhance the uniqueness of the piece. It's fool proof for your accent pieces to truly stand out and make the accent you've originally intended it for!
Photo courtesy of onekindesign
Get the look here:
Photo courtesy of (my) unfinished home
Get the look here:
4. Natural walls
Accents are intended to make the interior space pop, not just the one or two pieces. If you're not big on accessories, consider making one side of the wall completely different from the rest. Wooden walls don't consist of much color and still makes the interior space lively. Also giving an atmosphere of rustic, bohemian, industrial, and mid-century! Because wood is pretty much used in almost every style, there's so much you can go with, with such a simple idea.
Photo courtesy of Apartment Therapy
Get the look here:
Photo courtesy of Inside Out
Get the look here:
5. Colorful, patterned rugs
Last, but not least, the unique patterns and colorful rugs. Probably the safest approach to accenting an interior space and most done with by many because it just works and always will. Most often than not, the floor is one feature we forget about or is an afterthought, when it shouldn't be. Rugs definitely complete an interior space and is essential, so why not have it be your accent piece.
Photo courtesy of Style by Emily Hendersen
Get the look here:
Photo courtesy of Apartment Therapy
Get the look here:
France & Søn specializes in Mid-century Modern furniture & Mid-century Modern Lighting!