We took the liberty to narrow down your search on where to find the best Mid-Century Modern furniture and decor to make your shopping experience enjoyable and stress-free with a short description as to why these places are so special!
1. West Elm
A cool, hip, modern furniture store that all style savvy consumers love. Designing pieces with an authentic point of view through a modern, accessible design that continues to get greener everyday with organic products. West elm merges chic and polished designs with ethnic touches that bring out a big personality!
Photo courtesy of west elm
2. France and Son
Known for its high quality products with the best prices, France and Son has a large collection of classic, timeless furniture inspired by the many legendary designers and architects. There main focus being Mid-Century modern designs, they also carry more recent and contemporary designs along with some original collections. France and Son has so many products to choose from, you'll leave with at least one product, or two!
Photo courtesy of France and Son
3. Scandinavian Designs
A place that's more than a furniture store selling products, they value the art of living well, because "Scandinavian design is a way of living, not just a design style." With 52 years of experience in modern design and fine craftsmanship, they understand its core purpose. Helping to blend the timeless tradition of Scandinavian design with your individual style to make your home a unique and special one.
Photo courtesy of Scandinavian Designs
4. Dot & Bo
An online furniture store creating a curated shopping experience with fun stories for your pleasure. Dot & Bo has a little something for everyone, ranging in themes from travel destinations to "Industrial Chic." They provide affordable furniture and decor with designs and inspirations from all over the world. Dot & Bo is based in San Francisco, where the creative innovations are limitless.
Photo courtesy of Dot & Bo
5. Y Living
A high-end furniture store that pretty much does it all, from bath to lighting in almost all styles modern and contemporary. Y Living provides original products from top designers then and now. Helping you find what you've been looking for, whether it's a live, work, or play space. If you're merely looking for inspiration or expert advice, they have it all.
Photo courtesy of Y Living
6. Inmod
Offering modern furniture along with mid-century classics truly within reach, Inmod is constantly evolving. Introducing green/eco-friendly products, Inmod is also dedicated to creating a cleaner, safer, and healthier environment. From funky to unconventional pieces to traditional and classic products, Inmod has a wide range of collections that can bring an edgier side to your space.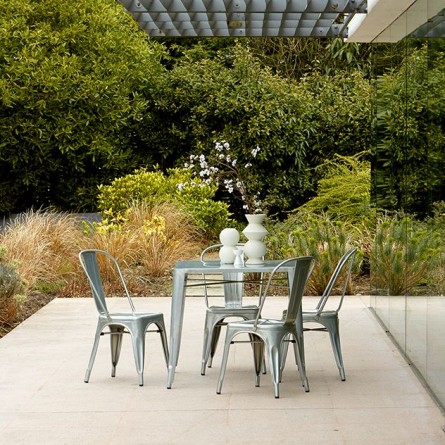 Photo courtesy of inmod
7. Maxwell Blake
Good designs inspired by legendary architects and designers at a price truly meant 'for the masses.' Maxwell Blake brings classic and iconic furniture pieces without the designer price tag and without sacrificing quality. Those famous furniture's designed by the world renowned designers just make sense, and "when your home makes sense, life is just easier."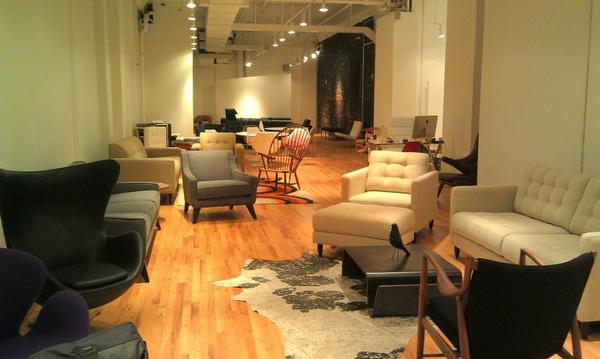 Photo courtesy of Maxwell Blake
8. MidCenturyMonger
A cool team of professionals that bring the Cali-style fun in mid-century modern furniture through their creative photography in California. MidCenturyMonger takes pride in their selection of reproduction, or knockoffs if you will. They don't care as long as it looks good and has exceptional quality to it. Bringing you a price that's hard to walk away from!
Photo courtesy of MidCenturyMonger
9. NJModern
American made construction with customizable finishes and fabrications, NJ Modern makes your furniture shopping experience less complicated than it should be. If you're looking for luxury and exclusivity all within your intended budget, NJ Modern is the place to go. Bringing refreshing alternatives for today's modern, middle class consumer.
Photo courtesy of NJModern
10. Urban Outfitters
It's no secret that Urban Outfitters furniture has a bad reputation in terms of quality. The good news is, rumors about improving their furniture is buzzing around. We can all agree that there furniture and decor look absolutely beautiful, but what's the point if you can only look at a couch and not enjoy its soul purpose: comfort. If you're looking for a temporary and affordable sofa that looks amazing, Urban Outfitters is the way to go.
Photo courtesy of Urban Outfitters