On sale for only $2,600! The CH28 Sawhorse Easy Chair was designed by world-renowned, Danish furniture designer, Hans Wegner. The CH28 Sawhorse Easy Chair was one of the first five designs he created for Carl Hansen & Son. An elegant and very comfortable easy chair that only Wegner would design that looks beautiful on its own or in groups. The CH28 Sawhorse easy chair is quite similar to Wegner's famous dining chair, the Sawbuck chair. The functional and sculptural chair is done in an exceptional finish. Although it's made of wood, it's deceptively lounge-y due to Wegner's careful consideration of comfort. Both strong and comfortable, the CH28's beautifully crafted wooden structure allows this chair to fit well in any decor. The natural wood tones and padded seat will bring a touch of mid century classic design to your space. Wegner has truly defined the Danish Modern into something everyone can appreciate and love.
Photo courtesy of France and Son
The combination of two wood types is seen in a number of Wegner's chairs. Back in the 1950's, it was common to use teak together with other woods. A truly vintage piece due to the use of teak which is no longer available because of the renewable forest resources. Wegner has created designs that were described as 'timeless', 'everlasting', 'perfect to the fullest extent of what is possible', and 'free from passing trends'.
Photo courtesy of The Quintessential Magazine
Being one of the greatest and productive furniture designers, Wegner has designed more than 1,000 models; all of which were done in a craftsman-like, pragmatic approach. His design process is known to be extremely strict by setting up a number of rules he his committed to when designing. Although his process does not allow for wild free inspiration, it demands a creative interaction between the potential of the material and the process of design.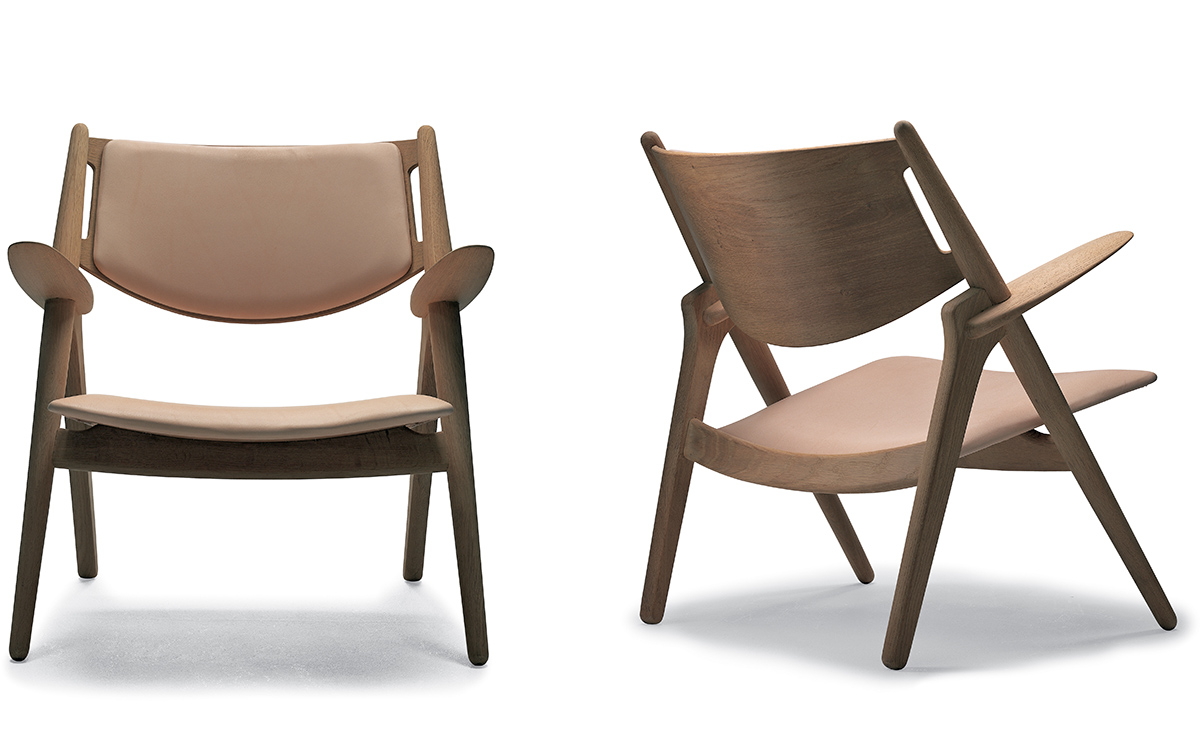 Photo courtesy of hive
"The biggest freedom stems from the most severe strictness." said Henrik Most in an article on Wegner. Wegner has surpassed most of his peers in terms of material and creativity. He has truly explored and experimented on the materials he uses through his limitless creativity. There's no doubt that Wegner has set a high bar for designers today and the future, his designs will always be an inspiration.
Photo courtesy of Pinterest
Wegner's designs consist of a continuous movement and flow through the shapes he has transformed in the materials. The CH28 Sawhorse Chair gives off a calm and serene atmosphere, in which the mid-century modern era always strived for in such an interior space. The use of smooth curves that Wegner has created, is what defined the Danish Modern. Wegner's chairs are displayed in the most prestigious museums all across the world, as they should be.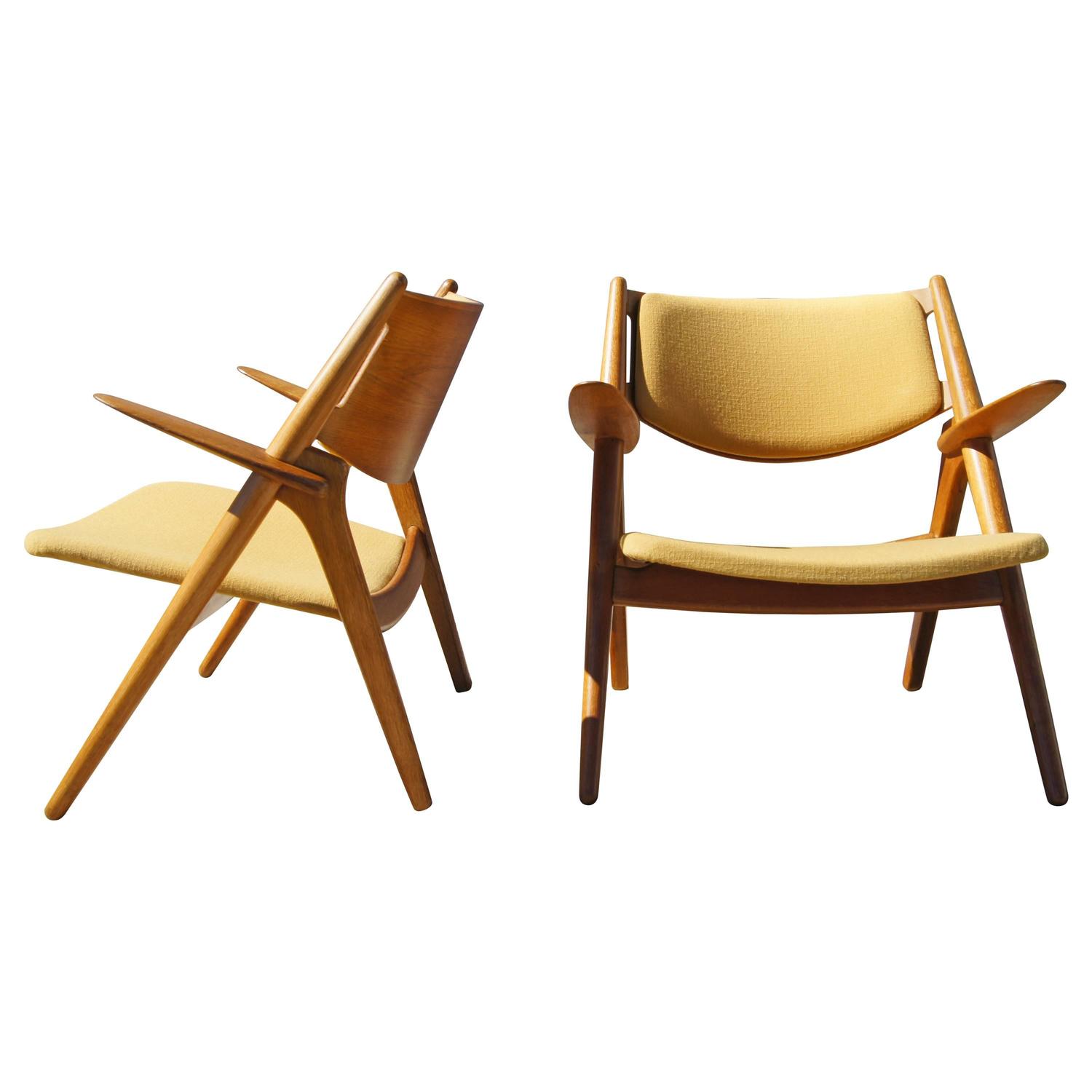 Photo courtesy of 1stdibs
Wegner has successfully created furniture's that highlight and celebrate its purpose through simplicity and functionality. He believed that a chair must be sturdy and comfortable before it is chic, and his designs will forever live among us.
"Many foreigners have asked me how we made the Danish style. And I've answered that it...was rather a continuous process of purification, and for me of simplification, to cut down to the simplest possible elements of four legs, a seat and combined top rail and arm rest." - Hans J. Wegner
Photo courtesy of Daily Icon
Materials: Solid Oak & Upholstered in a natural colored cotton boucle fabric.
Condition: Vintage Condition appropriate with age.
The vintage CH28 Sawhorse Easychair is currently located in our Chelsea showroom at 122 West 18th Street, New York, NY 10011
For only $2,600

Have some vintage finds of your own? Email us at vintage@franceandson.com to list your find on our blog for free. Submit pictures, a paragraph or two about your product, and give us a price and contact info to list it. We don't take any cut. We just ask that you inform us if/when it sells, so we can adjust the blog post accordingly.
France & Søn specializes in Mid-century Modern furniture & Mid-century Modern Lighting!